Comparative Effectiveness and Clinical Outcomes Research Center (CECORC)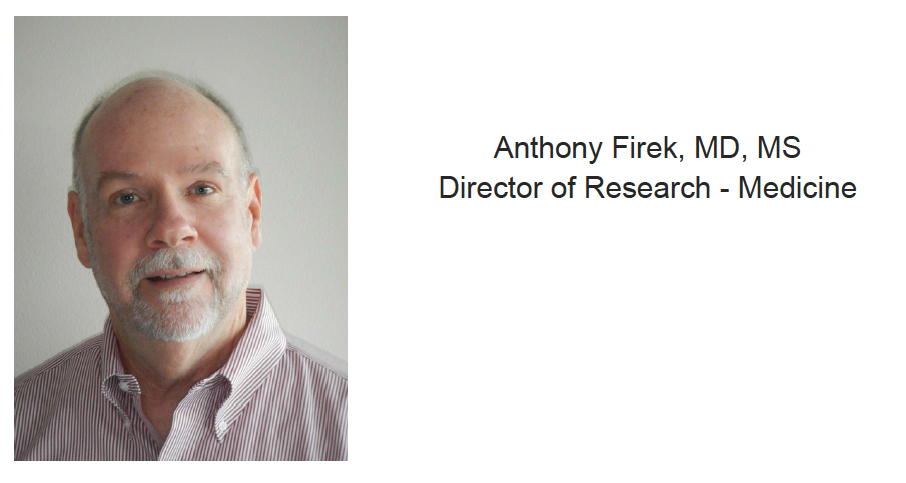 Dr. Anthony Firek is the director of Medical Research in CECORC. He is board certified in both Internal Medicine and Endocrinology and is a member of the clinical staff at RUHS. 
He is an Associate Clinical Professor of Medicine at the UCR School of Medicine and a faculty member of Loma Linda University School of Medicine. 
Dr. Firek has over 30 years of experience in clinical trial and clinical research studies. He is also working as a collaborative scientist in basic science projects in diabetes and thyroid cancer at LLU. He currently serves as both a PI and sub PI on a number of ongoing research projects. 
His interest include developing research skills in associated faculty, residents and students, care for the transgender population, nutrition health disparities, diabetes, endocrine cancers and metabolic related conditions. 
Contact CECORC 
For additional information, contact us: CECORC@ruhealth.org