Whether you come to RUHS Medical Center for a hospital stay, a clinic appointment, or to visit a loved one, we're dedicated to providing the highest quality health care for everyone who enters the Medical Center's doors. 
That means not only providing excellent clinical care, but all the information that makes accessing that care easier.
Are You Receiving Medical Care Here?​​
Find Information About: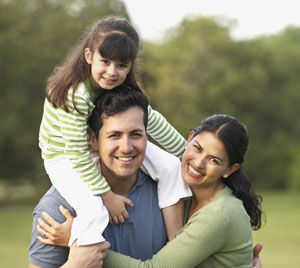 Gift Shop
RUHS Medical Center gift shop is open from 9am - 6​pm, Monday through Friday; weekend hours vary.​
Visitin​g Someone?
Friends and family are part of the healing process. However, due to the outbreak of the novel coronavirus COVID-19, we must take extra steps to protect our patients, staff, visitors and the community.
On January 10, 2022, the California Department of Public Health (CDPH) issued a state mandated public health order regarding visitation within hospitals in California.
All visitors must show proof of being fully vaccinated AND boosted OR provide documentation of a negative PCR (within 48hrs) or antigen test (within 24 hrs). For visitors who return for multiple consecutive days to visit, proof of a negative test will be required every third day. Furthermore, patient visitation will be limited to no more than 1 visitor per patient per day except for specialty areas such as Women and Children's and the Intensive Care Unit (ICU).
Acceptable documentation
Valid and complete CDC vaccination card or electronic copy
Valid and complete vaccination record from the state registry
Negative COVID-19 testing documentation from a certified lab
Home testing kit results will NOT be permitted
Exemptions for Emergent Situations (In emergent situations visitors will be allowed for the following exceptions. For subsequent visits following the emergent situation, as soon as reasonably possible, these visitors must comply with vaccine verification or testing requirements within 72 hours unless end of life)
Visitors of end-of-life patients
Parent or guardian of pediatric patients
Support person for a labor and delivery patient
Support persons for a patient with physical, intellectual, developmental disability, or cognitive impairment
All Visitors
Must always wear a well-fitting face mask upon entry and within the facility
Wear personal protective equipment (PPE) while in the patient's room that facility personnel deem appropriate to the situation
Physically distance from health care personnel and other patients/residents/visitors
Must stay in the patient's room for the duration of the visit as much as possible
We are currently providing this information to your patients in English and Spanish as well as to anyone entering our facility.
RUHS is committed to providing a safe environment for our patients, visitors, employees, and the people of the communities we serve.