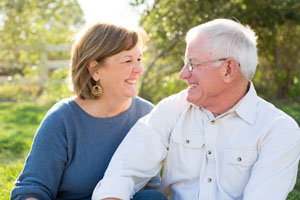 Ways to Help
Volunteer Services Department 
Please call to make an appointment. 
Location: Lower Level E0040, Medical Center
Hours: 8am - 4:30pm, Monday through Friday
Do You Derive Satisfaction From Helping Others?
How About Serving Your Community?
Download Volunteer Application and Resources
Volunteer Application and Personal History Statement
Volunteer Assignment Acknowledgement Form
Consider Volunteering at Riverside University Health System - Medical Center.
Volunteers at RUHS Medical Center are valued members of the medical center family. They work with patients, hospital staff, and the public in both patient ​and non-patient areas. Their services contribute to the comfort and well-being of both patients and guests.​
Our volunteer program is open to teenagers and adults in a variety of areas. Each volunteer selected is trained in an area that is most appropriate for that individual; unique talents and desires are taken into consideration when making assignments. Through dedication and service, volunteers enrich the lives of patients, staff and guests. Their services also touch those outside the hospital by participating in health fairs and community events.
Our Student Volunteer Services Program offers young people the opportunity to work in a variety of areas, which is especially interesting for those that may have a future in a health care career. High school students 16 years or older, are welcomed in this program.
Volunteering at RUHS Medical Center requires a commitment to active and dependable service and fulfillment of the following:
Loyalty to RUHS Medical Center
Strict observance of safety, fire, and infection control policies
Completion of orientation/training courses and health requirements as required in area of assignment
Completion of a minimum of 100 hours or 6 months of service (whichever comes first).
There are many opportunities for volunteers to contribute to the quality of care. Most volunteers have a regular schedule, although some are available "on call or for special short-term projects.
Volunteers serve in nearly every area of the hospital, including but not limited to:
Central Processing
Clerical Support
Clinics - Outpatient
Diagnostic Imaging*
Emergency Room
Environmental Services
Food & Nutrition Services
Gift Shop
Greeter/Floor Ambassador
Information Desk
Information Services*
Laboratory
Materials Management
Medical Records*
Patient Care Units
Pharmacy*
Rehabilitative Services 
* Note: ​These areas require department manager approval prior to placement.