Currently, CDPH is encouraging individuals to self-evaluate risk for Mpox infection and prioritizing JYNNEOS vaccine for individuals at high risk. While there is currently adequate vaccine supply, there are no longer "eligibility" criteria, and vaccine providers can offer and provide vaccine to any patients who MAY be at risk, and persons who request vaccination should receive it without having to attest to specific risk factors.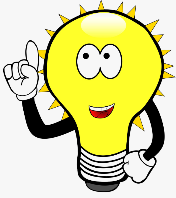 JYNNEOS is a 2-dose vaccine developed to protect against MPOX and smallpox infections. JYNNEOS can be administered in the forearm, upper back, or shoulder. People need to get both doses of the vaccine for the best protection against MPOX. The second dose should be given 4 weeks after the first dose. This no cost vaccine, combined with harm reduction strategies, will reduce MPOX infection, severe disease progression and hospitalization. People will start to have an immune response after the first dose of JYNNEOS, but it takes two weeks after the second dose for maximum protection.

Any person who MAY be at risk for MPOX infection or persons who request vaccination may receive vaccination without having to report specific risk factors.
However, some individuals are at higher risk for MPOX infection and/or complications of MPOX infection. They should be considered a priority and are strongly encouraged to receive the vaccination to decrease infection spread, minimize serious illness, and prevent fatalities. This includes any of the following:
Anyone living with human immunodeficiency virus (HIV). It is recommended that additional efforts be made to reach those with a CD4 count <350/mm3, an unsuppressed HIV viral load, or an opportunistic infection, due to increased risk for complications of MPOX.
Any man or trans person who has sex with men or trans persons.
People who use or who are eligible for HIV pre-exposure prophylaxis (PrEP).
Sex workers
Sexual partners of the above groups
People who have had direct skin-to-skin contact with one or more people AND who know others in their community that have had MPOX infection.
People who have been diagnosed with a bacterial sexually transmitted disease (STD) (e.g., chlamydia, gonorrhea, syphilis) in the past 3 months.
People who anticipate experiencing any of the above risks.
Known close contacts of people who have MPOX should be vaccinated as soon as possible. This is called post-exposure prophylaxis (PEP).
People in specific occupational groups should be offered vaccination. These include:
Occupational groups recommended for vaccination by Advisory Committee on Immunization Practices.
Healthcare workers (HCWs) who are likely to collect laboratory specimens from patients with MPOX (e.g., persons working in sexual health clinics or clinical settings that serve at-risk populations).
Please see CDPH Considerations for MPOX Vaccination in California for further details and guidance.
Corona Community Health Center
Address:
2813 S. Main St.
Corona, CA 92882
Walk in service available for Jynneos vaccine Wednesday through Sunday 8 AM-4:30 PM
Eisenhower Health
Location:
39000 Bob Hope Drive
Rancho Mirage, CA 92270
Phone: (760) 340-3911
Web: Eisenhower Health
Hemet Family Care Center
Location:
880 N. State St.
Hemet, CA 92543
Walk in service available for Jynneos vaccine Monday through Friday 8 AM – 4:30 PM
Indio Family Care Center
Location:
47-923 Oasis St.
Indio, CA 92201
Walk in service available for Jynneos vaccine Tuesday through Saturday 8 AM – 4:30 PM
Palm Springs Community Health Center (*at our new location)
Location:
191 N. Sunrise Way
Palm Springs, CA 92262
Walk in service available for Jynneos vaccine Monday through Friday 8 AM – 4:30 PM
Riverside Neighborhood Health Center
Location:
7140 Indiana Ave.
Riverside, CA 92504
Walk in service for Jynneos vaccination will be available Tuesday – Saturday 8 AM – 4:30 PM.