Corona Community Health Center
Sandra Orahim-Juarez, Office Manager
Sabeen Sattar, MD., Physician in Charge
Providers
Sandar Kyi, MD
Michael Lam, MD
Sabeen Sattar, MD
Cynthia Stover, PA
Location
2813 S. Main St., Corona, CA 92882
Clinic: (951) 272-5445 Fax #: (951) 272-5489
Open: Monday – Friday 7:30 am – 5:00 pm 
Same Day Care is available: Mon. - Fri. 11:00 am - 8:00 pm Sat. - Sun. 8:00 am - 5:00 pm
Closed County Holidays
Services
Same Day Care,* Behavioral Health, Dental, Orthopedics, & Podiatry Services
Same Day Care services include:
Acute and Chronic Illnesses, Aches and Pains—abscess/ infection, earaches, headaches, sinus pain or pressure, sore throat, rashes, urinary tract discomfort, nausea, vomiting and diarrhea
Acute and Chronic Injuries—abrasions and cuts, blisters, burns, sprains, strains, staple/suture removal, wound care
Labs, Tests and Vaccines— high blood pressure, high blood sugar, pregnancy testing and family
Other Services—x-rays, ultrasound, drug screens, patient education, pharmacy, hospital referral and consultation, sports and camp physical
Appointments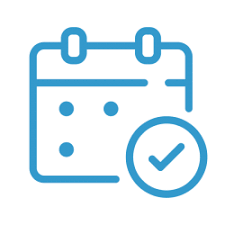 1-800-720-9553
Need to talk to someone after-hours?
If you have a medical or psychiatric emergency, please call 911.
For after-hours assistance, please call your clinic's main telephone number.
Citas 
1-800-720-9553
Necesita hablar con alguien después de los horarios regulares? 
Si tiene una emergencia médica o siquiátrica, por favor marque al 911.
Para asistencia después de horarios regulares, por favor marque al número de teléfono de su clínica.