Main Campus Community Health Center
Jaclyn Amante, Healthcare Administrative Manager - Pediatrics, Internal Medicine, Cardiology, Endocrinology, Infectious Disease, Rheumatology
Jzaquise Mangram, Nurse Coordinator - Women's Health
Kimberly Vaughan, Nurse Coordinator - Family care, Express Care
Lynnetta Skoretz, MD., Physician in Charge Internal Medicine
Rachel Davidge, DO., Physician in Charge Pediatrics
Ronald Johnson, MD., Physician in Charge Women's Health 
Purnima Gandhi, MD., Physician in Charge Family Care and FCC3 
Providers
Family Care 1st Floor
Amy Daguio, MD.
Ronald Pratt, PA.
Sharon Jack, NP.
Family Care 3rd Floor
Yuliana Soe, MD.
Amar Dave, MD.
Priya Victor, MD.
Mahbuba Khan, MD.
Shunling Tsang, MD.
Azucena Ruff, NP.
Pediatrics
Kathleen Lima, MD.
Ryan Mooradian, MD.
My "Joey" Nguyen, MD.
Vincent Yoro-Bacay, MD.
Internal Medicine
Lynnetta Enid Skoretz, MD.
Jonathan Hamilton Scott, MD.
Lynette Espino Llano, MD.
Christina Kyung Kim, MD.
Shannon Carbajal, MD.
Kathie Huang, MD.
Dong To, MD.
Endocrinology
Iqbal Munir, MD.
Almira Yang, MD.
Brittany Speer, MD.
Infectious Disease
Made Sutjita, MD.
Bruce Weng, MD.
Cardiology
Rajagopal Krishnan, MD.
Richard Shu, MD.
Shivang Shah, MD.
Vivian Galvan, MD.
Rheumatology
Vaneet Sandhu, MD.
Karina Torralba, MD.
Christina Downey, MD.
Heather Gillespie, MD.
Services Offered
Internal Medicine
Pediatrics
Women's Health
Family Care
Express Care
Express Care services include:
Acute and Chronic Illnesses, Aches and Pains—abscess/ infection, earaches, headaches, sinus pain or pressure, sore throat, rashes, urinary tract discomfort, nausea, vomiting and diarrhea
Acute and Chronic Injuries—abrasions and cuts, blisters, burns, sprains, strains, staple/suture removal, wound care
Labs, Tests and Vaccines— high blood pressure, high blood sugar, pregnancy testing and family
Other Services—x-rays, ultrasound, drug screens, patient education, pharmacy, hospital referral and consultation, sports and camp physical
Hours: Mon-Fri 11AM - 9PM. Sat-Sun 8AM - 5PM.
Location
26600 Cactus Ave. Suite #300 Moreno Valley, CA 92555
Clinic: (951) 988-9500 
Family Care: (951) 486-4000
Family Care Fax: (951) 486-5482
Fax Women's Health: (951) 571-8937
Fax Pediatrics: (951) 571-8936
Fax Internal Medicine: (951)571-8938
Open: Monday – Friday 7:30 am – 5:00 pm
Express Care:
           Monday - Friday 11:00 am - 9:00 pm
           Saturday - Sunday 8:00 am - 5:00 pm
Appointments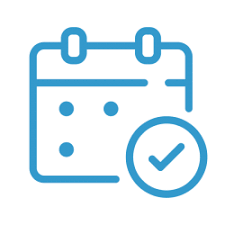 1-800-720-9553
Need to talk to someone after-hours?
If you have a medical or psychiatric emergency, please call 911.
For after-hours assistance, please call your clinic's main telephone number.
Citas 
1-800-720-9553
Necesita hablar con alguien después de los horarios regulares? 
Si tiene una emergencia médica o siquiátrica, por favor marque al 911.
Para asistencia después de horarios regulares, por favor marque al número de teléfono de su clínica.