Research in the RUHS anesthesia department is expanding. Residents are required to complete a scholarly activity each year during their CA 1-3 training years. Scholarly activities include, but are not limited to; poster presentations, research projects, case reviews, and literature reviews. All residents will have presented one scholarly activity prior to graduation. All projects must have a faculty mentor, include at least 10 references, be in publishable format, and have prior approval from the program director and research committee.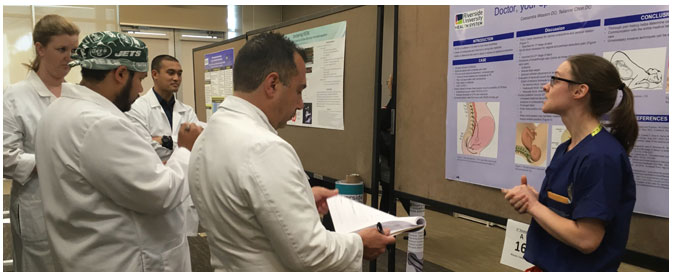 Each year we send residents with accepted publications to major conferences, such as ASA, SOCCA, SCA, CSA. The residents receive support from the residency to attend these conferences. Research projects can be as simple or as ambitious as desired.
The Research Office is the administrative office that supports the Institutional Review Board (IRB) in reviewing and monitoring of human subjects research as well as in providing education on human subjects research, policies, rules and regulation. The office has access to the National Inpatient Sample (NIS) database, the largest available all-payer inpatient health care database in the United States. The Research Office staff is available to faculty and residents to review and assist with development of research and quality improvement projects, study design, including statistical planning and data analysis, and identification of data sources and research collaborators. The office also provides support in the preparation for IRB submission, manuscript preparation, and grant applications.