At Riverside University Health System – Medical Center we recognize that you have a choice when it comes to your health care. You want the very best physicians and health care professionals on your medical team. You expect the highest quality of care and safety record around. And you want ease of access to providers and programs designed to promote your healing and well-being. At RUHS Medical Center, we strive to meet these requirements as the region's primary public health system serving the nearly 2.3 million residents of Riverside County.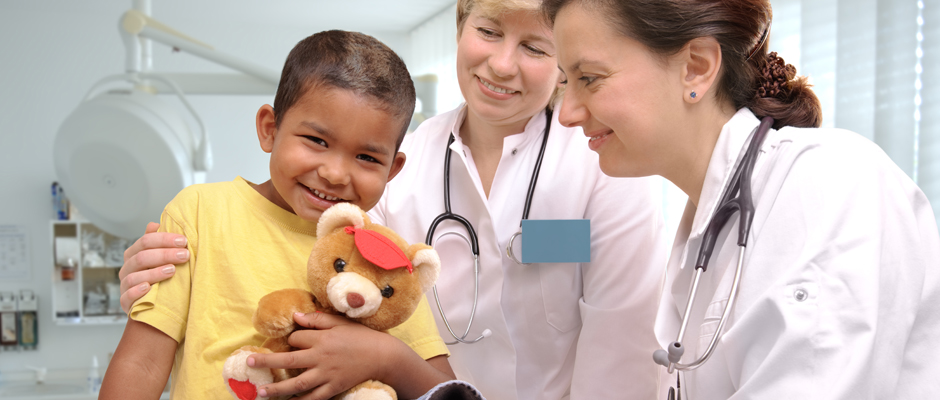 ​​RUHS Medical Center and its outpatient clinics are licensed with the Department of Health Services. Before our name change in 2016, we were previously licensed as Riverside County Regional Medical Center since 1998, and as Riverside General Hospital since 1893.
As part of our commitment excellent care, we participate in extensive evaluations with independent, nonprofit accrediting agencies, as well as government organizations, that review hospital performance on the basis of specific quality measures.
Find out how RUHS Medical Center compares to other hospitals.
​(When searching these websites, use our previous name - "Riverside County Regional Medical Center" - through 2016.)
​​​​​Awards
RUHS Medical Center was named a Top Performer on Key Quality Measures by The Joint Commission, the nation's leading ​​independent accreditor of hospitals and health care organizations, in its 2015 annual report, "America's Hospitals: Improving Quality and Safety." One of four hospitals in Riverside County to achieve this top ranking, the Medical Center achieved distinction for six quality measures: heart failure, heart attack, pneumonia, surgical care, stroke and perinatal care.
For three consecutive years, we have received the Get with the Guidelines® Stroke Gold-Plus Quality Achievement award from the American Heart Association/American Stroke Association. This recognition of our consistent excellence in the diagnosis and treatment of stroke patients was featured in U.S. News & World Report's "2016 Edition: Best Hospitals."
RUHS Medical Center is a designated Baby Friendly ® Hospital, supporting breast feeding as the optimal way to feed a baby. This designation has been granted to fewer than 300 hospitals and birthing centers across the nation by the World Health Organization (WHO) and the United Nations Children's Fund (UNICEF).
Our Moreno Valley-based family care clinics are designated as Patient-Centered Medical Homes by The National Committee for Quality Assurance (NCQA). This designation recognizes our use of evidence-based, patient-centered processes that result in highly coordinated medical care and long-term engagement between patients and their providers.​
Accreditation
RUHS Medical Center and its Pathology and Clinical Laboratories are accredited by The Joint Commission. These Joint Commission's accreditation programs are recognized by the federal Centers for Medicare and Medicaid Services.
RUHS Medical Center is accredited as a Level I Trauma Center for adult and pediatric care by the American College of Surgeons. We were also the first verified trauma center in Riverside County, an achievement that recognizes our commitment to provide optimal care for injured patients throughout the continuum of their care.
As a Joint-Commission certified Primary Stroke Center, we are one of a few hospitals in the County to be a preferred treatment hospital for stroke patients. This level of certification for advanced stroke care recognizes the significant differences in resources, staff and training that are necessary for the treatment of complex stroke cases.