Riverside University Health System-Community Health Centers (RUHS-CHC) is a Federally Qualified Health Center (FQHC). Federally Qualified Health Centers are community-based health care providers that receive funds from the HRSA Health Center Program to provide primary care services in underserved areas. They must meet a stringent set of requirements, including providing care on a sliding fee scale based on ability to pay and operating under a governing board that includes patients. 
This means our practice has met strict guidelines established by the Federal Bureau of Primary Health Care. These guidelines require that we offer a specific scope of services including care for those without health insurance. We are proud to have earned this designation. We are part of a vital safety net in the nation's health care delivery system. *As a Health Center Program grantee under 42 U.S.C.254b, RUHS-CHC receives HHS funding and has federal public health services (PHS) deemed status with respect to certain health or health related claims, including medical malpractice claims for itself and its covered individuals.
Today the network of FQHCs nationwide is growing. Over 1000 health centers across the country serve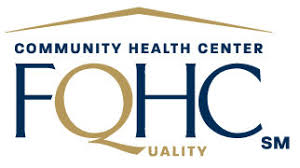 over 13 million people.
The Riverside University Health System-Community Health Centers offer primary and specialty care at 12 Health Centers throughout Riverside County. Our focus is people who are uninsured, underinsured, and underserved. 
The RUHS-Community Health Centers is governed by the RUHS- Community Health Centers Board of Directors. As required by the Health Resources Services Administration (HRSA), the FQHC Board must be comprised of more than 51% patients of the health centers. This ensures the decisions of the Board and organization are patient-centered.
In addition to our patient members, our Board represents a wide variety of community professions. Four of the seats on the Board are appointed by the County of Riverside.